Children start to explore the world around them as soon as they are born. At Ikidz, the play group curriculum enables children to continue their exploration.
The objective of the program is to train parents to help them foster their child's development by learning and practising child development through a scientific approach. This program will foster social, aesthetic and motor skills in young children.
In LKG, children are engaged in school readiness activities such as reading, writing, counting, number recognition and problem solving in a fun filled but purposeful manner.
The transition from preschool to primary school is a crucial time of change for both children as well as their parents. At Ikidz, the Kindergarten (K.G.) curriculum ensures smooth transition to formal schooling with meaningful and progressive learning experiences.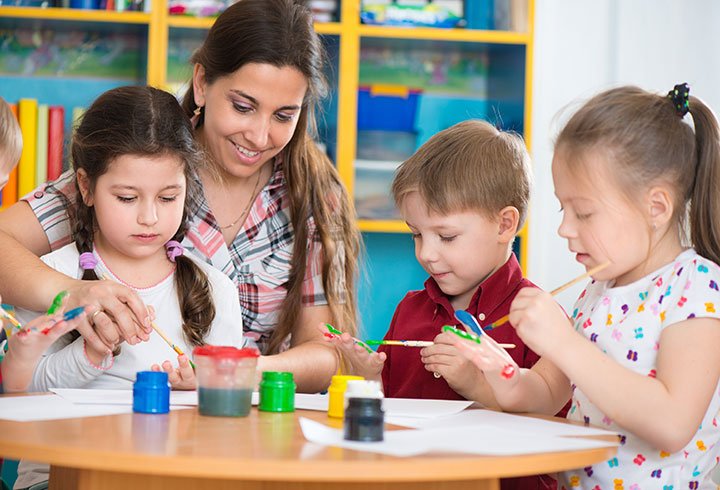 The Day care program has been carefully designed for children from the age of 9 Months+ such that the child is constructively engaged and involved in different explorations before returning to their parents.
Hurry! Admission Closing soon